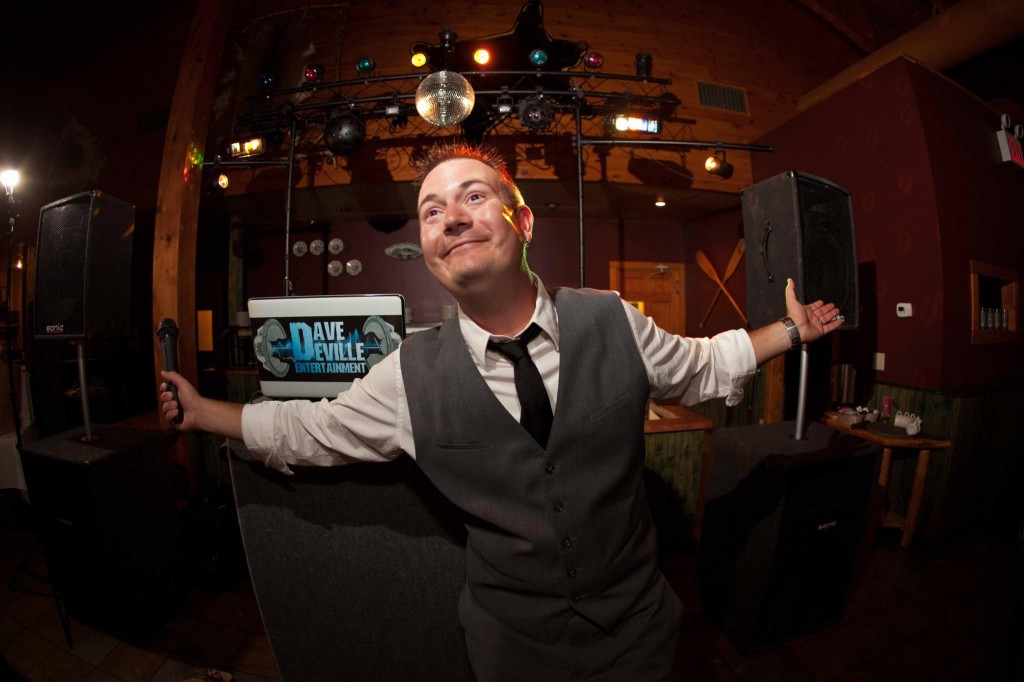 Dave DeVille Entertainment was formed out of the need for a higher quality DJ Entertainer. In 1998, Dave DeVille started to work for a multi-show company, meaning the company sent out multiple DJ's and systems on any given day.
That was a great training ground but soon he realized that while the quality of shows for that company was good, the level of interaction, ability to personalize, and attention to detail couldn't be achieved with that business model. That's why in 2001, Dave DeVille Entertainment was formed.
Dave believed that when you can turn your focus to only one event per day, a higher level of entertainment can be achieved. Hundreds of Brides and Grooms, thousands of school kids and countless guests have been entertained over the years. Most people can say the like their job, not many can say they love it. Dave LOVES what he does and you'll see it at your event.
And yes, Dave IS the same guy that's been waking you up on Z100 Eau Claire for more than 10 years.
*Dave DeVille Entertainment is not affiliated with Z100/iHeartMedia Eau Claire